Love To Travel?
Make It Your Business!
Think Of Your Favorite Place On Earth...
"There's No Place Like Home"
A travel site doesn't have to be built around an exotic location. You are, after all, an expert on your city or region.
Do you live near a tourist Mecca or resort town? Does your city boast an active night life that attracts throngs of visitors? Perhaps your region is known for wine tours or old world charm. Terrific!
But excellent opportunities exist for less exotic locales, too. Business people and other visitors research and visit Cincinnati and Pittsburgh every day, for example. Monetize your knowledge!
Whatever the appeal is, there's potential to build a business around it. Differentiate yourself by providing valuable information that visitors won't find elsewhere.
The feeling of anticipation when you're getting close.
Familiar sounds and smells. Memories rushing back.
Back to all your special places, greeting the locals you've come to know.
Share all that with others who want to know what you do. Write your travel expenses off (tax deductions!) as you write about your passion. Best of all, build a thriving online business doing it!
You don't have to be a travel agent to help people with their vacation plans.
Travel agents are required to know a little about a lot of places... sort of "Jacks (and Jills) of all places, masters of none."
Unlike a travel agent, you specialize in your destination. It's your "niche" -- a place you know better than the back of your hand. Use that hand and the other to keyboard your way to travel profits.
No Expensive "Marketing Secrets" Sold Here
What's the "secret"? Your passion and inside knowledge, combined with all the tools you need to overcome the tech barriers. That's it. Here's the bottom line...
Your site is not an encyclopedia, nor will it be yet another general travel guide/service. It won't be as slick as the "official government tourist site."
But it will be loved.
Instead of being "encyclopedic," covering only the basics in an impersonal voice, you reveal little-known, real insider secrets about the area. You write in your own, very real voice, in your own way. Visitors to your site experience the destination like you do, like a local does! For example...
Tuscany is Fiona and Jim's niche, their dream destination. Their site helps people from all over the world rent their own vacation villa in Tuscany...

Jim Andrew and Fiona McCardle started writing about their dream destination, Tuscany Italy. People from all over the world now use their Web site, www.rent-a-villa-in-tuscany.com, to research and plan their vacation.
Jim and Fiona moved from Scotland and now live in Tuscany full time, working on their Web site. Read about this family's journey.
Your Site Does Not Have To Be About A Destination
Do you have specialized knowledge about a certain type of travel (rather than a destination)? Through your themed site, interact with other adventurers who, just like you, plan their vacations around their passions, such as...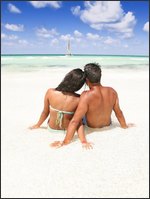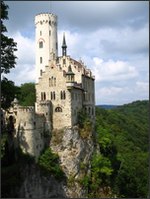 European castles
scuba diving destinations
world's best beaches
cycling and/or hiking routes
extreme adventure travel
five star powder skiing
eco tours, etc.
Share Your "Inside Knowledge"
More and more, when travelers are looking for in-depth, pertinent information to plan their trip, they turn to the Internet. They skim the brochure pages put out by the "official" sites, the impersonal country or city coverage of wikipedia, and other "bigco" travel guides.
You, though, become their friend. Their best friend who knows. Of course, you do have to know. There is no faking it.
But it's totally do-able. How many teenagers do you know who virtually own the online market for a Caribbean island? The site is full of been-there, done-that... every square inch of the island.
Yes, you can do this, too. Here's a sampling of travel sites that are in the Top 1% of all sites in the world, all created by everyday people with a travel passion using SBI!.
The Web Is All About Supply And Demand Of Information
Be the source! You have the inside knowledge travelers seek.
Your firsthand experience makes you the expert. Save people time and expense by providing details to help them plan a "perfect-fit" trip... so they can create their own memories.
Travel and vacations may only last a week or two, but most people dream about the possibilities all year long. Fuel their desire...
Captivate your audience...
They want to see your adventure photos and hear about the treasures you found if it will enhance their trip.
They want to know about the best room or floor to request in a beach-side inn.
Tell them the best table to request and the chef's best dish at your favorite restaurants.
Of course, they need to know the must-snorkel beaches, but tell them which ones are busts, too.
Off-season stories? Who ever has those? You do! Great and wonderful experiences happen when a place is not crowded with tourists. Tell folks all about it.
The opportunities are endless... real estate investment and villa rentals, special events/festivals/night life, shops/markets/galleries -- special, experienced content makes all the difference.
This is the kind of information that wins hearts. And once you've done that, you are one short step away from monetizing (= earning income with your Web site). More on that soon!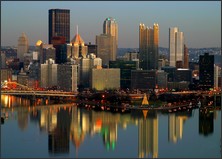 And what if Pittsburgh is all you know?
Born and raised there? Work there?
Great news!
Locations that don't grab the headlines receive millions of visitors per year, too! They may not be as "sexy," but they can earn you significant income.
No matter what you cover in your site, visitors want the "little things," insider tips offered from the perspective of personal experience. For example, let's head back to "the islands"...
When you tell your visitors that Island Car Rental will leave the keys under the windshield visor on the Sunday of your arrival and you can come in anytime to fill in the paper work, they love it. Fodor's doesn't tell them that.
Nor does it tell them about the dangerous cliff hike to the tip of the island and how to do it.
Share your knowledge with a genuine love of your destination or theme, which translates through your stories. That's what makes a personal travel Web site so effective...
It's real. It's heartfelt. And it inspires.
Compare that to the tone of a corporate tourism or government site on that same area. Is there passion? Does it inspire? No...
There is an abundance of facts on the high glitz government sites created by high-priced, New York agencies. Very professional, but no soul.
And travelers are looking for "soul."
How To Go From Sharing To Earning
Writing about your favorite spot, sharing, is nice. It's a hobby. Earning growing income, month after month, by providing high-value content, is business.
Your business.
But how do you earn an income by simply writing about your favorite place?
The key is to build a site that gets traffic. Like any business, you need visitors in order to make money. You don't own your business online if you don't generate and own your own, free traffic from Search Engines.
Here's how it works...

SBI! sites get found. Great Content builds targeted Traffic that is PREsold. That traffic Monetizes through Google AdSense, finders/referrers fees, advertising, affiliate programs, etc.
It all starts with the content -- write about your direct experience. People searching for information on your topic will be thrilled to find your site! And they'll think of you first when they need to book their travel arrangements.
The C

T

P

M process works. And SBI! delivers results. Take the reins on your future like this SBI! user did...

My biggest passion is travel. Freedom, adventure, and new experiences. My biggest fear used to be that life would pass me by while I'm busy paying the bills.
I used to frequently day dream about becoming a travel writer. In reality, I was stuck with a less than inspiring day job, a sizable mortgage, and the fact that English is my second language.
When I started reading about SBI, suddenly something, which for years had seemed like such a lofty dream, was right in front of me. Here was a chance to write about travel and earn money with it, and I didn't have to be a Hemingway to do it.
I didn't know anything about websites, but I knew a life-changing opportunity when I saw one, so I jumped at it.
Now I have two SBI! sites. Both are growing and making money. The most important aspect for me is not the money though. It's the freedom SBI! gives me.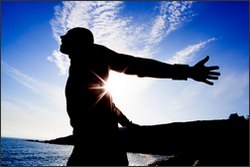 It's always been my goal to be able to spend at least 6 months of the year traveling. With SBI!, I can do that. I can pack the laptop and go for 12 months! And should I want to move again, I can do that too, without worrying about finding employment.
Thank you for making it possible! You saved me from my biggest fear.
Life is not passing me by.
A grateful nomad,
B. Bradtke
www.outback-australia-travel-secrets.com
Tap Into "The Great Equalizer"
The world is full of people with the kind of dreams "B." (as she is known in the SBI! forums) expresses above. SBI! makes it possible for anyone to build a business based on their passion.
But...
Most people buy into "cheap, quick, easy" messages. Get cheap Web hosting, slap up a site, wait for the money to roll in. And they wait... and wait...
After a while, they chalk up their failure to the simple fact that "the Internet doesn't work." They're partly right...
The Internet Doesn't Work Like That
The SiteSell home page discusses this commonly employed tactic of large Web hosting companies. It explains why the small business failure rate is so high... no guidance + none of the right tools = guaranteed failure.
But the Web does work if you understand how to use it. What good is it to build a site that never gets found? The pull of "cheap, quick, easy" is why 99% of online businesses fail.
Your Web site could be the most clever, flashy site on the Net. You could post up all your award-worthy vacation photos and pour all of your best travel tips into your site. But if no one ever sees it, it's not a business... it's a time-consuming hobby.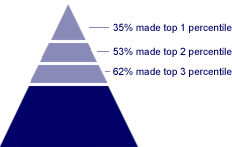 Summary of Results
35% of SBI! sites ranked in the top 1%
of all sites (i.e., higher than 99% of all
sites on the Web).
53% were in the top 2%.
62% scored in the top 3%.
The Internet can be "The Great Equalizer." It can be a great opportunity to change your lifestyle. But it's neither of those things unless you use it right.
Build a valuable travel business like all of these people have. Each site featured was built by a regular person with passion and knowledge about their niche. Now their sites are ranked within the top 0.5% of Web sites on the Net. They get found by hundreds, even thousands of people, every day!
These sites are not the exception. 62% of SBI! sites rank within the top 3% of ALL sites on the Internet. How do they do it? Consider this...
Would You Go On A Trip Without Any Luggage?
Imagine landing at your favorite place without any of the necessities... no seasonal clothing, no toiletries, no digital camera.
Sure, you'd be there, but without those basic items, your trip would likely fall short of your expectations. It'd be stressful. You'd be unprepared to enjoy any activities. And most of your time would be spent shopping for all the things you need.
Building a Web site without the necessary tools and information is similar to taking a trip without luggage. It can leave you floundering, exasperated... and all the unexpected extras can quickly eat away at your funds. And yet, countless people attempt to build a Web business without the basic necessities required to achieve success online.
SBI! is the only all-in-one system of Web site building, hosting, and marketing tools that walks you through the process of creating your own successful online business.
No tech skills required. No corporate funding necessary... just passion for a destination and the desire to share it with others. You've done the hands-on research, you know your topic well. And with SBI!, you don't have to worry about the technical aspect of building a Web site.
Compare the features SBI! offers with typical small business hosting solutions. SBI! contains everything you need, which frees you up to focus on your business. That's why SBI! owners are so successful.
Insist on proof of success from any Web host you consider. No other company proves success like SBI! does. They would if they could.

SBI! provides the fundamental tools and guidance you need to build a profitable Web business. You provide knowledge of, interest in, and passion for your destination. It's a powerful combination.
Net Result?
Share Your Travel Passion
Go For It! Own Your Future!
SBI! is the only all-in-1, step-by-step system of process-and-software that delivers profitable online businesses.
Try it and see for yourself. Take SBI! home for a "No Risk Test Drive."
Using SBI! is the best way to experience its power and depth... AT NO RISK.
You'll soon have a site that attracts warm, willing-to-buy visitors...
YOUR visitors. And then... YOUR clients.
You have a future to gain, a past (i.e., knowledge) to convert into income, a heck of a lot more traveling to do, and absolutely nothing to lose.
"Venture nothing, and life is less than it should be."
Malcolm Forbes (1919-1990)
Take advantage of our Money-Back "Confidence of Success" Guarantee.
Use it to convert your purchase into a
"no risk take-it-home-for-a-test-drive" trial.
In other words...
Purchase and then decide.